FTDI – Poke Bowl.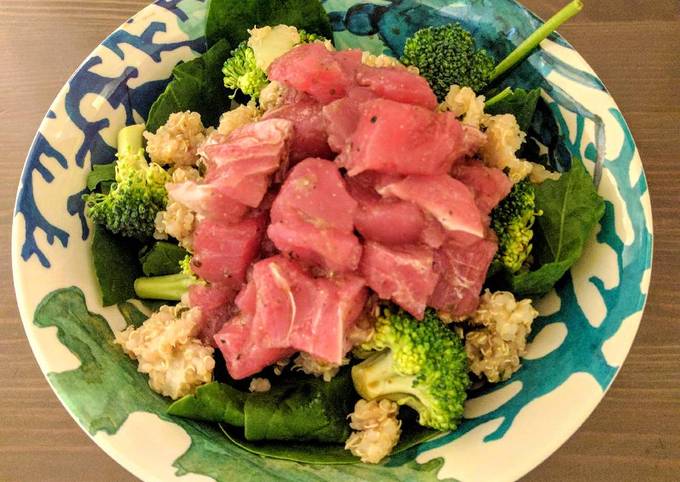 You can cook FTDI – Poke Bowl using 8 ingredients and 8 steps. Here is how you cook it.
Ingredients of FTDI – Poke Bowl
It's 6 oz of Sashimi grade Ahi Tuna.
You need 3 oz of Quinoa.
It's of Spinach.
It's of Broccoli.
It's of Pink Himalayan Salt.
You need of Garlic Powder.
It's of Trader Joe's Green Dragon Hot Sauce.
Prepare of Balsamic Vinegar.
FTDI – Poke Bowl step by step
If not ready to use, rinse broccoli and spinach..
Mix greens and Balsamic Vinegar.
Cook Quinoa according to package directions.
Rinse and dry Ahi Tuna.
Slice fish to desired size.
Add seasoning and sauce to taste.
Mix.
Plate the greens and place the tuna and quinoa on top.